Student Spotlight: Vlad, Ukraine
Meet Vlad
Vlad is an M.B.A. student from Ukraine specializing in Management of Information Systems. Since arriving at Adelphi, he has completed an internship with Northwell Health and secured multiple on-campus jobs. Check out his interview below!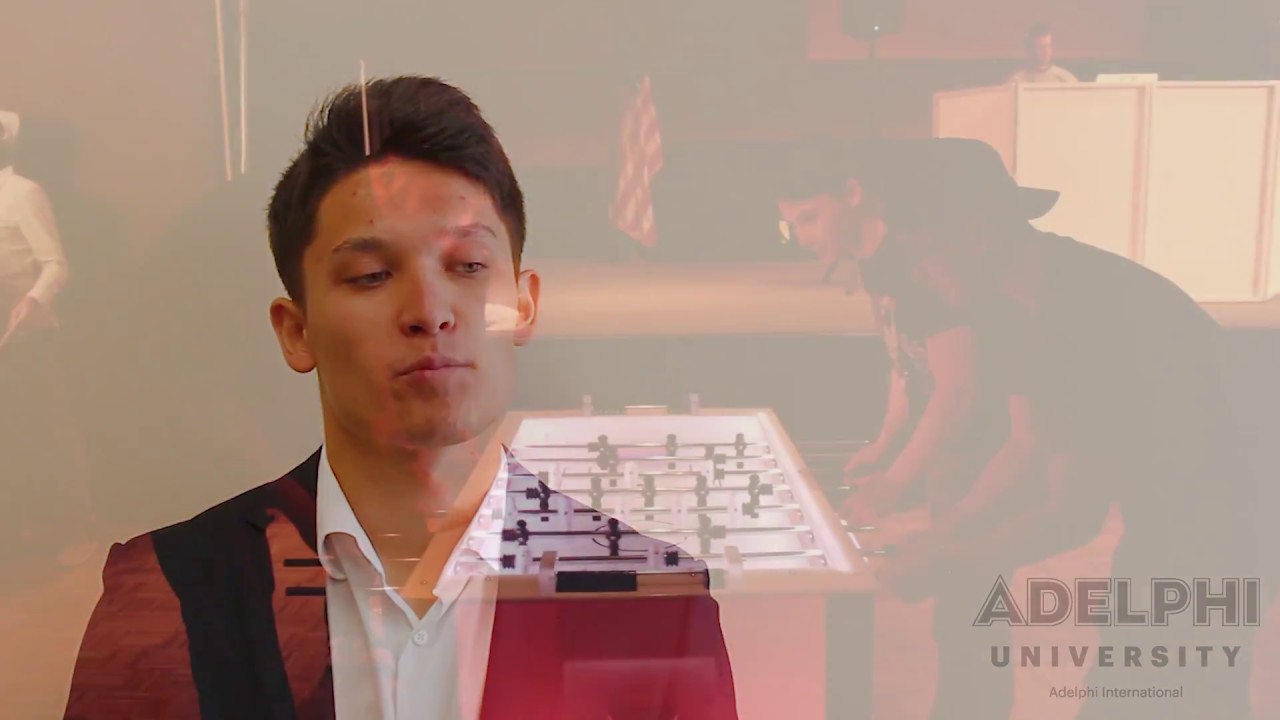 What are some of your hobbies?
"My main hobby is sports. I used to play badminton professionally, so it was a pleasant surprise to find badminton courts in Adelphi's gym. I am able to play with many of my Chinese friends."
What places would you recommend for other international students to visit in New York City?
"If you come to study here, you should make sure to go to Manhattan to explore new things. There are a lot of different places to visit, such as Central Park, the Empire State Building, Rockefeller Plaza. Other fun things I've done include the cruises around Manhattan and different parades, food festivals and much more!"
Where do you work on-campus?
"I worked with the Adelphi International team for a few semesters and worked on many interesting projects and got to interact with many international students. Now, I am working as a graduate assistant with two different business professors. Basically, I help professors with grading assignments, doing research and creating course materials. Graduate Assistantships are set up so that the business school pays me by covering the cost of some of my courses, so this is really nice."
What is it like living in the United States?
"For me, moving to the U.S. was like starting a new life. Everything was new, from the people and friends to the environment and classes. I gained a lot of experience and improved my English a lot, which is a good thing. Being in the U.S. you can meet a lot of people from different cultures. You can learn from them and learn how they run businesses in their countries. There are also always different extracurricular activities, career workshops and jobs on-campus that can give you a lot of experience and help you improve skills that you can use to get a future job."
INTERESTED IN THE MASTER'S ACCELERATOR PROGRAM?
Explore the graduate degrees offered through the Master's Accelerator Program!